Keith E. Boyd, Jr., DDS
Bullhead City and Lake Havasu City Periodontist
3003 Highway 95, Suite 103.
Bullhead City, AZ 86442
Bullhead City AZ Periodontist & Dental Implants
Looking for an experienced and gentle periodontist? Visit the office of Dr. Keith E. Boyd, Jr. and the entire team at our Bullhead City, Arizona dental practice is committed to providing the highest quality in periodontal and implant dentistry. We value care, compassion, experience and efficiency at an affordable rate.

Having a beautiful, healthy smile is essential to looking your best and feeling your best. A crooked smile or a toothache can impact your daily life. Whether you need gum disease treatment, dental implants, or even periodontal cosmetic surgery, our periodontal practice offers a wide variety of procedures to uniquely fit your needs.

Please click through our website to learn more about Dr. Keith E. Boyd, Jr. and our two dental practices to see why we are the best option for your needs. Please give us a call if you have any questions, or if you would like to schedule an appointment. We are happy to assist you in any capacity.

If you are searching for a Bullhead City periodontist or a Lake Havasu City periodontist – look no further, contact us today at (928) 763-5777.
Our Services
Package Services

Your text for Package Services

Oral Surgery

Your text for Oral Surgery

Implantology

Your text for Implantology

Cosmetic Dentistry

Your text for Cosmetic Dentistry
Our Team
The first thing you'll notice when you walk into our Bullhead City or Lake Havasu City dental practices is the incredibly friendly and inviting atmosphere. Members of our staff have been hand-picked to provide you the best possible experience during your visit to the dentist. Learn more about our team below.
Appointment request
Need an appointment with a dentist in Bullhead City ? Requesting an appointment at our Bullhead City, AZ family and cosmetic dental office is now easier than ever. Fill out the form below and we'll contact you to find a time that fits your schedule. Start your journey towards a beautiful smile with us today!
Contact Us
Have a question or comment? Fill out the Contact Us form and we will be in a touch as soon as possible.
Keith E. Boyd, Jr, DDS

3003 Highway 95
Suite 103
Bullhead City AZ 86442
Phone: (928) 763-5777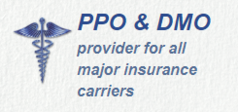 Keith E. Boyd, Jr., DDS
Bullhead City Office
3003 Highway 95
Suite 103
Bullhead City, AZ 86442
Phone: (928) 763-5777
Keith E. Boyd, Jr., DDS
Lake Havasu City Office
2156 McCulloch Boulevard
Suite 6
Lake Havasu City, AZ 86403
Phone: (928) 453-5777

Fill out the contact form below and we will respond as soon as possible

Keith E. Boyd, Jr., DDS
Bullhead City and Lake Havasu City Periodontist